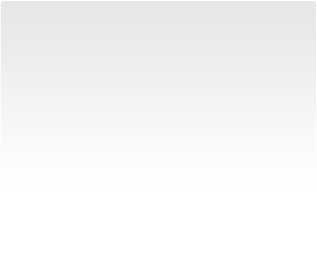 Events
[BOOK YOUR PLACE AT A SOCIAL MEDIA EVENT]
Our social media training sessions are held in Cheltenham in custom built training facilities and will provide you with the skills, knowledge and tools to help you obtain leads, increase sales and improve customer services. We welcome delegates from Birmingham, Bristol, Worcester and Oxford and further afield. Our 3 hour social media workshops start from £87 with advanced workshops at £107. Lunch and refreshments are included. You can pay by PayPal, credit/debit card over the phone or in person, cheque or bank transfer. More details on our dedicated booking pages. If you can't come to us we can come to you and provide in-house social media training. Please ask us for a quote.
Jonathan talking Twitter on BBC Radio Gloucestershire
We've held workshops for a wide variety of clients including National Trust, Cheltenham and Tewkesbury Borough Councils, Wadworth, Attivo Group, Endsleigh Insurance, Grass Roots plus agencies including Renegade Media, Earl & Thompson and Severn Communications.
Jonathan Pollinger also runs wearesocialclub, an informal face-to-face networking event with a talk and Q and A, held on the last Wednesday each month at Montpellier Wine Bar. Entrance is £6 which includes a glass of wine or beer and nibbles. You can book in advance to secure your place or pay on the door.
Sarah Rumens-Lloyd testimonial

Sarah Rumens-Lloyd testimonial

Posted 239 days ago

The class was excellent and really helped me.

Sarah Rumens-Lloyd, Rumservice

Sally Grindley testimonial

Sally Grindley testimonial

Posted 285 days ago

Jonathan presents very clearly. Highly recommended.

Sally Grindley, Author

Mark Darwin of David Grundy Estate Agents testimonial

Mark Darwin of David Grundy Estate Agents testimonial

Posted 299 days ago

Makes using Twitter much easier than first thought.

Mark Darwin, David Grundy Estate Agents

Testimonial from Anne Fulford of Kingdom Interiors

Testimonial from Anne Fulford of Kingdom Interiors

Posted 306 days ago

Excellent workshop and presenter. Would highly recommend the course.

Anne Fulford, Kingdom Interiors

Fee Biggs testimonial

Fee Biggs testimonial

Posted 311 days ago

Demonstrated incredible knowledge with very engaging teaching!!

Fee Biggs, Hip and Waisted

Sigute Barniskyte

Sigute Barniskyte

Posted 336 days ago

Thank you! Brilliant workshop! Superb knowledgeable presenter!

Segute Barniskyte, National Trust

Emma Lawson

Emma Lawson

Posted 340 days ago

Clear, well delivered, very helpful, full of knowledge.

Emma Lawson, Ell Hair Studio

Lucy Attwood

Lucy Attwood

Posted 340 days ago

I found the Facebook course very useful. All info was very helpful.

Lucy Attwood, Inlingua

Nicola Gower

Nicola Gower

Posted 376 days ago

Exactly what we needed to get our properties confident in using FB and Twitter.

Nicola Gower, NT

Michael Ellyatt

Michael Ellyatt

Posted 393 days ago

Expert knowledge but his key strength is to make it understandable.

Michael Ellyatt, Prudential

 
Previous
Next