Intranet Future is a Cardiff based Social Media Consultancy run by Jonathan Pollinger.
Read how we've helped small businesses grow in the case studies below:
NameTags4U - Facebook Marketing Case Study (pdf)
Sarah Townsend Editorial - Twitter Marketing Case Study (pdf)
Our mission is to help you grow your business through use of social media. Unlike many of our competitors, our sole focus is on social media and we've been around longer too, having been founded in 2009.
Here's an unsolicited recommendation made to Chartered Institute of Public Relations South West (CIPR) committee members: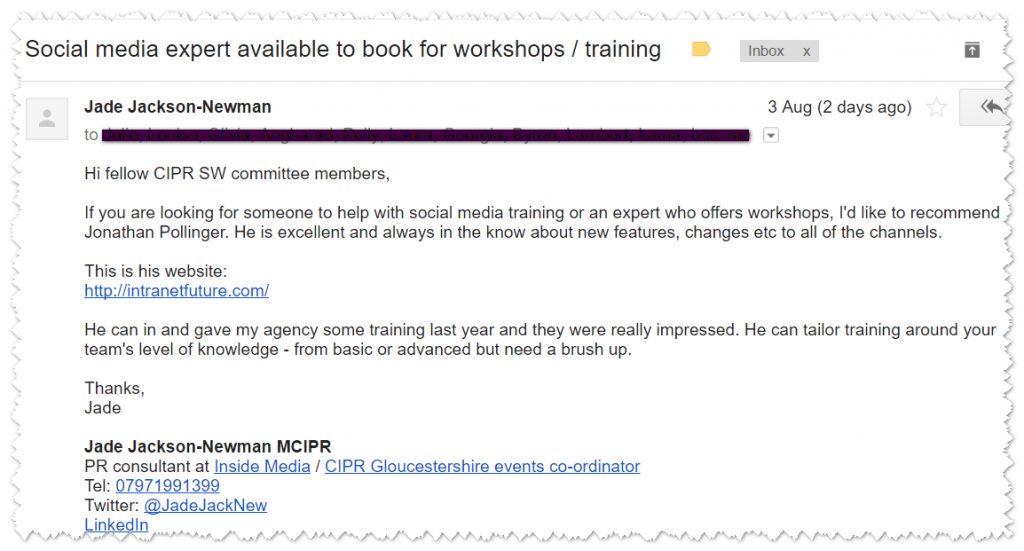 Whether you'd like to obtain more leads or improve customer services, we can help. Using social networks like Facebook, Twitter, LinkedIn, Instagram and Pinterest we can deliver measurable results for your business.
Contact us for a proposal and quotation.
Here are some of our favourite clients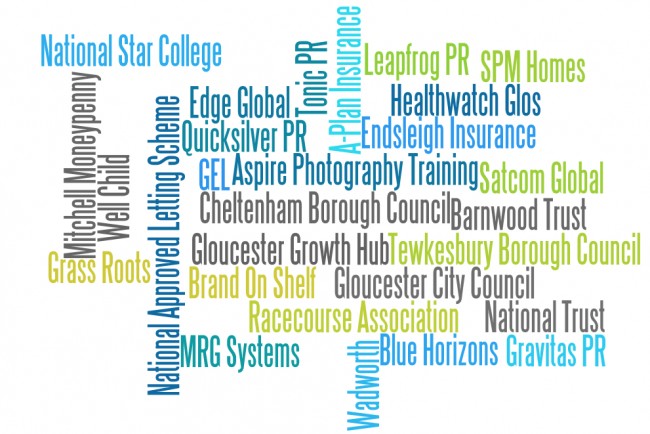 How we can help you
You can find out more information on how we can help your business on the Services page or contact us for a quotation. We're always happy to answer any one-off question on social media for free or for more detailed advice book an book online video meeting. We also welcome media enquiries.
The latest social media news
For the latest Social Media news and commentary plus free tips and examples, please watch THE #SocialToday SHOW every Monday at 8.45am BST on Facebook Live - friend me to receive notifications.
For more free social media advice read our social media blog, sign up to our Social Media Roundup and  on Twitter.
Read articles by Jonathan Pollinger on other websites