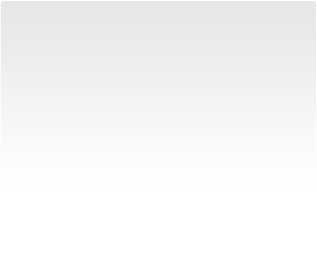 Events
wearesocialclub at Montpellier Wine Bar
Bayshill Lodge Montpellier St Cheltenham Gloucestershire GL50 1SY
Google+ for Business Workshop
Gloucestershire Granite and Marble 8a Lansdown Place Lane Cheltenham GL50 2JZ
Twitter for Business Workshop
Gloucestershire Granite and Marble 8a Lansdown Place Lane Cheltenham GL50 2JZ
As well as public workshops, we can provide Social Media training at your offices to provide you with the skills, knowledge and tools to help you obtain leads, increase sales and improve customer services. We also work with the third sector, Local Government and Agencies. Training is in the form of one-to-ones or in-house workshops or a combination of the two.

We've run Social Media workshops for a wide variety of clients including National Trust, Penson Group, Cheltenham and Tewkesbury Borough Councils, Museums and Heritage Show, Wadworth, Attivo Group, A-Plan Insurance, Endsleigh Insurance, Grass Roots plus PR and Marketing Agencies including Renegade Media, Jaz Media, Earl & Thompson and Severn Communications.
For small groups of local businesses we are happy to run Social Media workshops which is a great way of obtaining bespoke Social Media advice whilst sharing costs. We're very flexible so please get in touch to discuss options.
For network and business organisations, Jonathan Pollinger is available for public speaking. In addition, we also run mini-workshops at network meeting and conferences on all aspects of Social Media.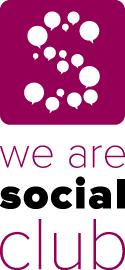 If you're interested in Social Media you might like to come along to wearesocialclub. It's an informal face-to-face networking event plus short social media talk with Q and A, held on the last Wednesday each month downstairs in Montpellier Wine Bar. Entrance is £10 (£8 for wearecheltenham members) which includes a glass of wine or beer plus nibbles. You can book in advance to secure your place or pay on the door.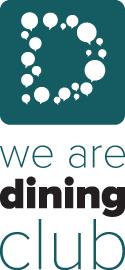 We also run wearediningclub, a monthly supper club at which you can enjoy a three course dinner plus glass of wine for £30 (£25 for wearecheltenham members) at Cheltenham's best restaurants with great company. We call it 'social dining'.
If you work from home or are self-employed or a freelancer then Laptop Friday, our weekly co-working and networking event is for you. Held upstairs in Coffee and Co at 7 Montepellier Terrace, Cheltenham, Gloucestershire you can work, chat, enjoy great coffee or do all three!