28 September, 2013
Facebook revealed in August that 4 out of 5 (or 20 million) of its daily 24 million users in the UK are accessing Facebook via mobile apps on  smartphones and tablets. Facebook Page admins including many who manage Pages of well known brands have yet to adapt to this major shift towards mobile use by their Fans.
Facebook Tabs (or Apps) are becoming increasingly popular and are a great way to host competitions, promos and discounts - see 5 ways for using Facebook Apps. Anything that you can created on website can be implemented on a Facebook Tab, so they can be customised for the required function and designed with company colours and brand. Below is a competition that's currently running on the Homebase Facebook Page.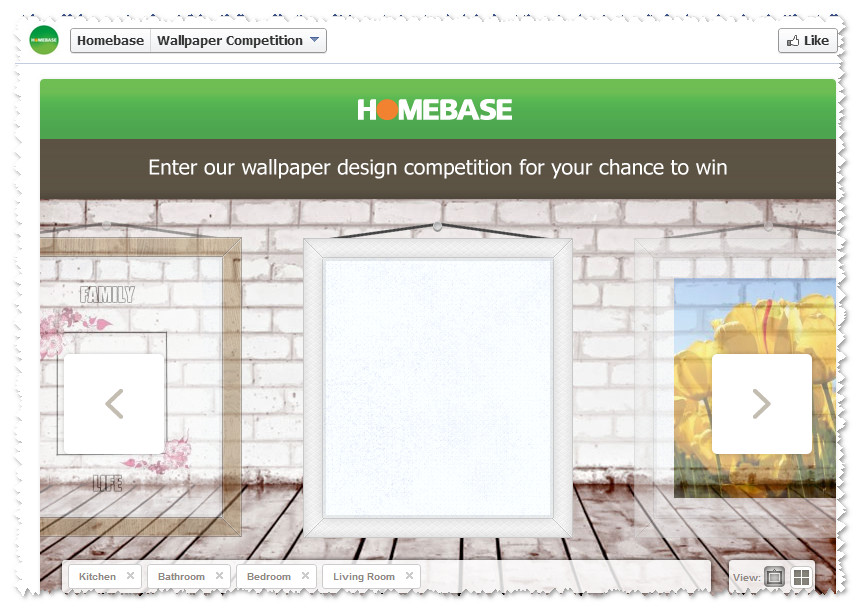 Custom Tab icons like the one below enable Fans to access the content on the Tab, in this case a Wallpaper Competition. This screenshot is taken from a desktop but on mobile apps they're not displayed. So the only way to direct mobile users to a Competition or Promo Tab is to post a link on the Page Wall, on a website or in an email newsletter.

Here's a post from the Homebase Page Wall link to this competition as viewed on a smartphone.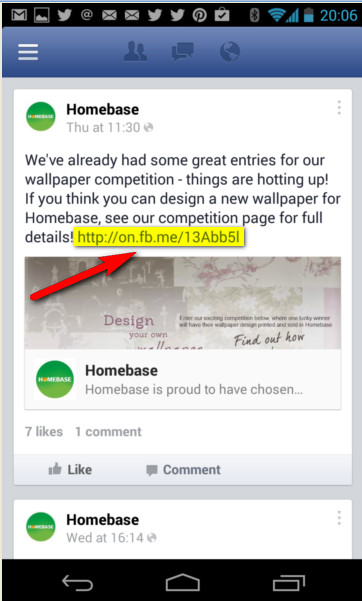 But there's a problem. If you click the link above this is what you see next: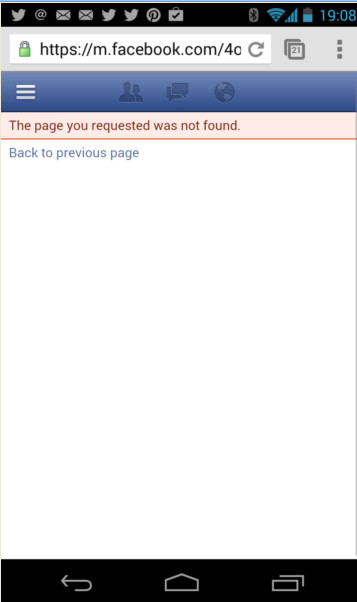 So not only are Fans interested in the competition unable to enter via mobile or tablets they're likely to be left annoyed too when presented with a message that isn't very helpful. It offers no explanation of what's gone wrong or how they can enter the competition on their desktop.
Facebook Tabs are a great way to engage your Fans but it's important to ensure that they are optimised for viewing on mobile. If not you could be ignoring and annoying 4 out of 5 of your Fans.
If you'd like help in designing Facebook Tabs for your Page suitable for both desktop and mobile please get in touch.